Green Men in the Netherlands
I discovered the mysterious Green Man in the summer of 2006. I've been searching for him ever since.
Watching the streetlights go out
Yes it's much more exciting than watching paint dry!
Spooklight search in Germany
The Lüneburger Heide deserves to have spooklights. We didn't find the real stuff, but we found nice lookalikes.
Slaughter- house expedition
A hit-and-run expedition from 2003. We didn't expect to see all this!
German radio towers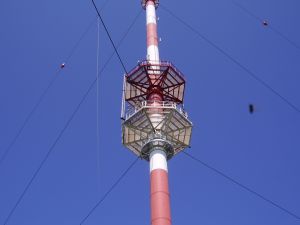 In the holidays we located and visited all the radio towers in our neighborhood.
Border crossings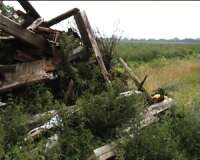 Added a lot of new borders and border-crossings: -Mountain of Groningen
-Rainy border crossing
-Nijmegen to Kleve
-Near Boutange
-Near Klazienaveen
-Interference-free zone around the radio telescopes
Psychogeography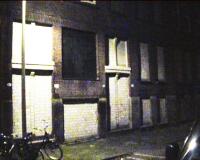 The second psychogeographic expedition in Rotterdam. Walking along an algorithm. Inspired by Guy Debord, organized by Wilfried Houjebek.
Deserted places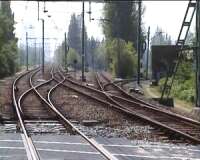 The deserted gardens and railways near the Sint Franciscus Gasthuis. Recently the area has been cleared and all the beauty is gone.
Deserted places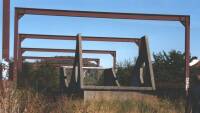 Infiltration of the city hall and the deserted metro of Charleroi
Strange places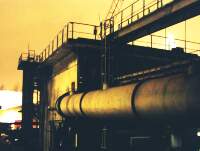 An expedition to the "mystery factory" in the Botlek industrial zone.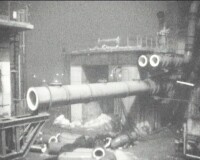 First Duisburg expo in 2008
This was our first visit to the Ruhrgebiet. It deserves a lot of return trips.
No ballz expedition
Trying to make an interesting story about a random urban bike ride. Hoping to copy the style of Forgotten NY.
Waalhaven tour in 1999
This was a romantic place to roam, unfortunately it is (almost) all gone now.
German dams and castles
In the holidays we located and explored several unmanned dam infrastructures (and a castle).
Prague Botic Drain - continued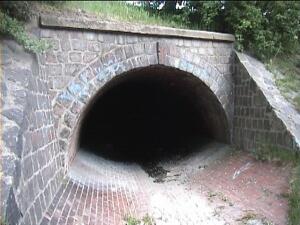 During a visit in 2004 I walked (almost) all the rest of the Botic stream and found a lot of tunnels and drains.
UPDATE: Looking for UFO's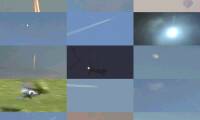 I have never seen a UFO, but I keep looking at the sky. Here is a large series of sky objects. Do you know them all?
Brienenoord bridge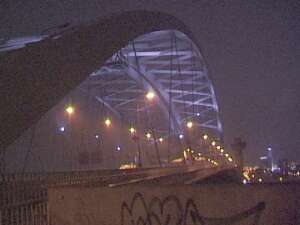 A courageous walk by Angelo over the arch of the Van Brienenoord bridge. Here.
Deserted places in Prague
Some deserted spots and buildings I found in spring 2003. Some are quite romantic. Here.
Indoor exploration
Taking a fresh look at my own apparment. It can be a weird place sometimes. Here.
Botic, Prague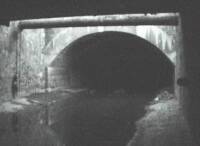 A small stream that runs through Prague and ends up in the river. Sometimes it runs underground. I only saw a small part of it. Here.
Second Duisburg expo in 2008
The landscape is full of UE targets. The more we discover the more there is left to explore.
HSL Tunnel North
The discovery and reconnaisance of the new high speed link tunnel:
Rotterdam straight line walk
I tried to walk a straight line from the river to the south. See the "tree rings" of the city.
Erasmus University college tunnels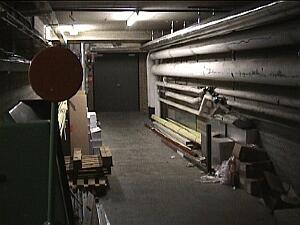 Possibly the shortest college tunnels in the world? And maybe access to the airco installation.
NEW: UFO skywatch
In August 2004 is set up a simple Webcam Skywatch experiment. Here are the results - most objects are explainable, but there are a few curious results.
Hefbrug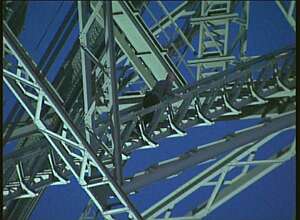 Fulfilment of my long time desire. The ascent of the 65 meter high Hefbrug. With thanks to KRO television. Here.
Container climb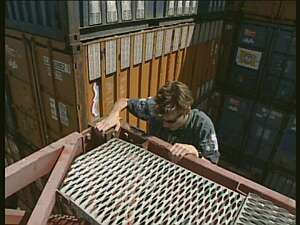 Once again we climbed the container canyons in Rotterdam harbour. This time we had a whole camera team with us. With thanks to KRO television. Here.
Roberta Expo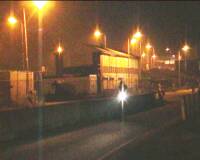 A night expedition into the "zone". With devilish birds and a mystery ship. Here.
Strange places
A wonderful surprise under the Erasmus bridge. Would you have guessed it was there ?
Adventurous artists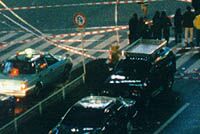 Discover those Adventurous urban artists. There are more than 200 of them.
Entrances to hell in the Netherlands
A first tentative list of entrances to the underworld in Holland.
HSL Tunnel South
The discovery and reconnaisance of the south branch of the HSL tunnel:
More Rotterdam graffiti + graf letters
Some nice graffiti from around the Schieplein.
Radar Station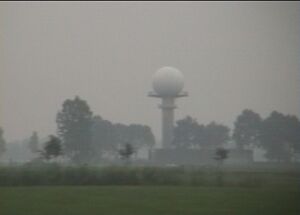 I had driven past this radar station many times. Now it was time to take a better look. Here.
Botlekbrug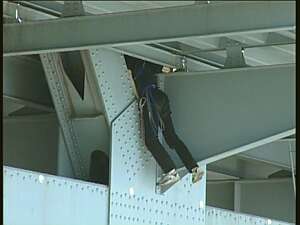 A climb under and through the Botlek bridge.With thanks to KRO television. Here.
Stickers in Prague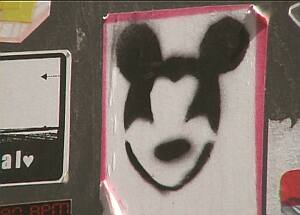 A set of interesting stickers and tags from Prague. Some in very strange places. Here.
First Drain, Prague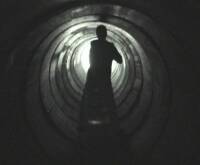 The first drain we discovered in Prague. Here. We had a bad light and couldn't explore it all. Who knows how far it goes?
Buildering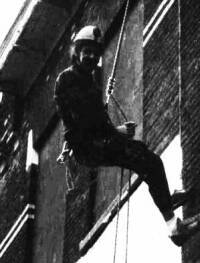 How we painted a wall in Urban Adventure style. Roped painting.