At the Venlo border crossing we stopped and examined how the abstract concept of "Dutch - German border" actually looks like.

Since the "Schengen-agreement" of the European Union the internal borders have lost a lot of their significance. The EU now uses the (misguided) "coconut" security concept. A "hard" outer border along the EU-'s perimeter and soft internal borders. Of course the outer border is not "hard" at all and streams of economic migrants enter the Union every year.

There are no border-checks here anymore. The traffic flows unhindered in the direction of Germany and the drivers step on the gas-pedal because there is no speed limit in Germany (in Holland the maximum speed is 120 km / h).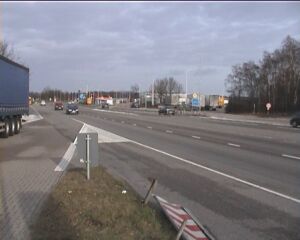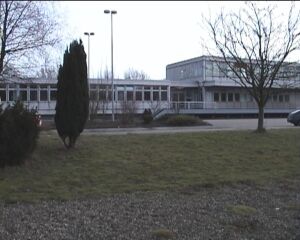 Looking towards the Netherlands - Semi deserted border station
For me this crossing marks the beginning of holiday. Usually I use this crossing when I drive to Germany, Switzerland of the Czech Republic. But then I have a family in the car and I can't stop to investigate.