Wilton Feijenoord Shipyard
---
Introduction - Saturday Morning (13 February 1999) my son and I explored the area around Wilton Feyenoord. So I didn't do anything illegal, dangerous or stupid. We took pictures of the "De Kuijper" distillery in Schiedam - it has a beautiful high brick chimney. And there are some small holes in the fence, but I'm sure it is guarded pretty tightly. Found a nice pier at the Mercuriusweg. Walked a long pier near "Hoekloos" and looked up close at an oil tanker. It was sunny, but frosty weather.
| | |
| --- | --- |
| | What's this? - The most spectacular find was this mysterious building. I had no idea what it was, I thought it was an abandoned highway-bridge in the middle of nowhere. Or a runway. But in June I saw another building like this in Amsterdam (during an expo with Dan Armstrong). And then I understood. It's a slipway - newly built ships are lowered into the water down the slide. |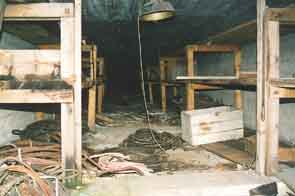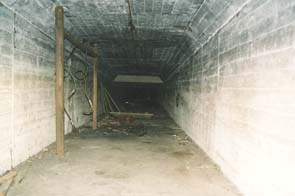 Old workshops - The structure is hollow on the inside. Some segments contain old workshops. Others are empty. The floors were covered with rotten wooden planks. In one place I stepped right through the wood. A lot of steel cables and nuts and bolts. But everything was so rusty that I couldn't take anything home with me. No souvenirs from this trip.
Frost games - Meanwhile my son was playing outside, he was scared to go inside. It was a frosty morning and a thin layer of ice had formed on all the puddles. He was looking for ever new ice-sheets to step into. While I was inside I could hear him tinkling outside. He wasn't bored in the least.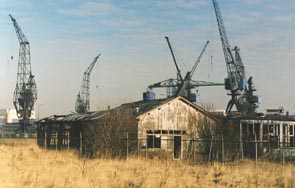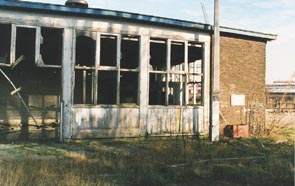 Burnt out shack - Just behind the fence we discovered this shack. The roof was burnt and crumbling so we didn't go inside. Another deserted building just next door was empty and not very interesting. Graffiti on the wall said: "You ain't worth a fuck if you ain't a biker." We were startled by camouflaged pheasants and rabbits fleeing just in front of our feet.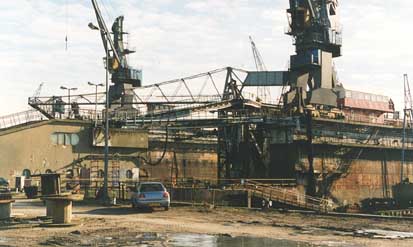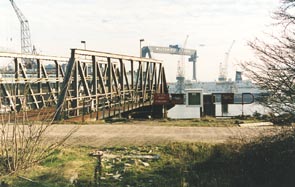 Fully operational - In several places the temporary fence had toppled and we could enter the shipyard without problems. We didn't go too far inside because people were working, even on sunday morning. Several workers on bycicles passed us by, without even looking at us. Notice the parked car.
Climbing targets? - Since that day, in spring last year, I haven't returned to this promising site. I've climbed billboards for the TV, just around the corner. I've explored the metro, just around the other corner. But I haven't had the time to explore this site further. And I haven't looked if these high structures are climbable. I even don't know if they are still there.

Sometimes I drive by on the Rotterdam Ring, but then I see this site in a flash. No time to really see what's happening there while driving 120km/h.
---
Go to: Deserted buildings, Home
© 2000 Petr Kazil - This page was written during the final of Euro 2000 - France-Italy 2:1