Bunkers in Rotterdam - A lot of them
---
On Friday 1 January 1999 I visited my wife's parents in Hoek van Holland and went loking for old German bunkers afterwards. These were part of the "Atlantikwall", the German defence-line along the shore of the Northsea. There are a lot of them in this neighborhood but they are not easily accessible (most of them are in people's front- and back-gardens).

Four of them are in Maasdijk (Portershaven, Oranjepolder), between the Waterweg and the railway-line. Reportedly there was a harbour here for German mini-submarines. These were quite dangerous. They held one soldier and one torpedo and could go as far as 350 km before re-fuelling.
In the fortress at Hoek van Holland they have a video showing the Royal Airforce bombarding this factory.
Reportedly a large, unexplained explosion occurred here during WW-II.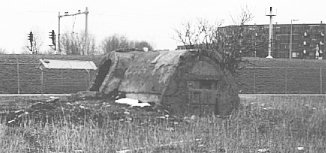 The steel gates of the bunkers are well-maintained and firmly locked (I checked using my binoculars). They are inside a fenced-off enclosure together with a lot of "wild" city animals like small pigs, goats, deer etc. P>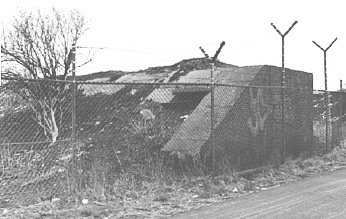 Probably the barbed-wire fence is meant to keep the animals in, not to keep people out.
The fence could be climbed by un-clicking the wire from the holders and climbing over. But I would be afraid of the ostrich-birds that are kept inside the enclosure. They look ferocious, like little dinosaurs.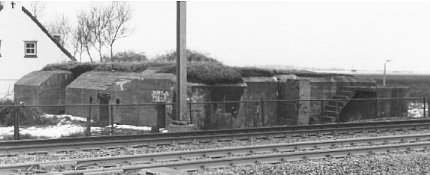 This one is situated where the Oranjekanaal flows into the Nieuwe Waterweg. It's on private property. The owner probably doesn't like explorers, there are lots of "Keep out" signs.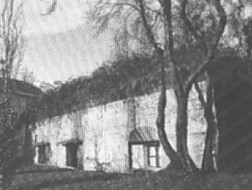 There is even a bunker in the center of Rotterdam. It has been converted to offices. During WW-II it housed the "Wehrmacht Kommandatur".
The first and last pictures are not mine. They're from the wonderful book:
Buurten in Rotterdam, Speurtocht door een wereldstad by Hans Soeters, Henk Speksnijders, Ben Blumers, 1990
(Neighbourhoods in Rotterdam, Exploration of a world-scale city)
I will investigate further in the future. There are large bunkers in Hoek van Holland that are accessible to the public. Expect more photographs in the future.
---
Go to: List of underground place, Home
&copy 1999 Petr Kazil - 27 November 1999