I was relieved when I reached solid ground. Then Jan used his ascenders to go back to the roof. He set up his own rappel and landed safely.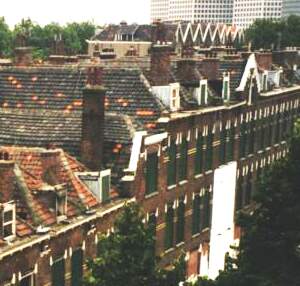 Here you see the result of our labours. The white are on the right. Notice all the old roofs that we had to cross to get there.
The pictures are bad, I only had a primitive pocket camera with me.
Look again at the nice white area.
By now all these houses have been demolished. Only those photographs remain.